News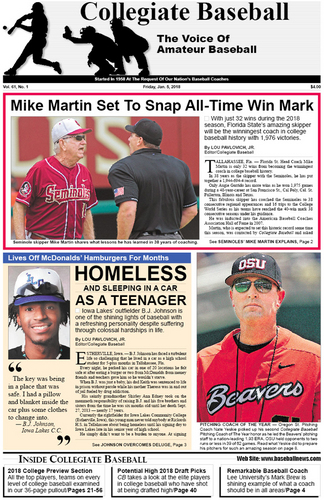 Black Bears Named Among Top Players to Watch in 2018
Four Cowlitz Black Bears alums were named as Top Players to Watch in their respective conferences in Collegiate Baseball Newspaper's annual college baseball preview issue, including former Cowlitz Black Bear and current University of Oregon closer Kenyon Yovan.
Also receiving Pac-12 recognition were AJ Graffanino (Washington) and Parker McFadden (Washington State). Devlin Granberg (Dallas Baptist) was recognized from the Missouri Valley conference.
Congratulations to our Black Bears!
For more information on the article, click here.