News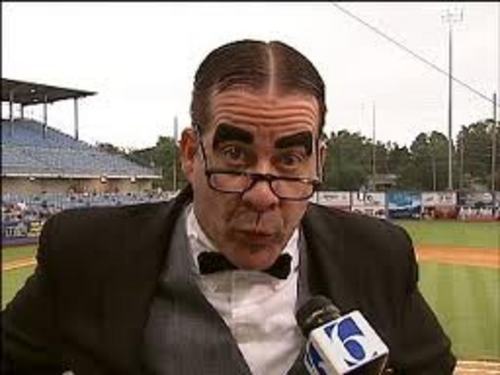 The Hippest Nerd In The Biz, Myron Noodleman is Coming to the Cowlitz Black Bears at Story Field on Thursday July 26th for Port of Longview Night !
You may have seen this hip nerd in the past at a ballgame, or numerous times on ESPN highlights. Now, here is your chance to see the hilarious Myron Noodleman LIVE!
Myron Noodleman will be performing during the Black Bears game at Story Field on Thursday July 26th against the Portland Lobos at 6:35 pm.
He will rock the house with routines that fans of all ages will love. Whether he is wildly dancing on the dugout, boogying with the umpires and players, or being the ultimate goofball in the stands, Myron Noodleman is guaranteed to make you laugh!
So make plans to be at Story Field on Thursday July 26th at 6:35 pm when Myron comes back to Longview. To learn more about the Myron Noodleman, visit him online at www.myronnoodleman.com or search for him on Facebook.