News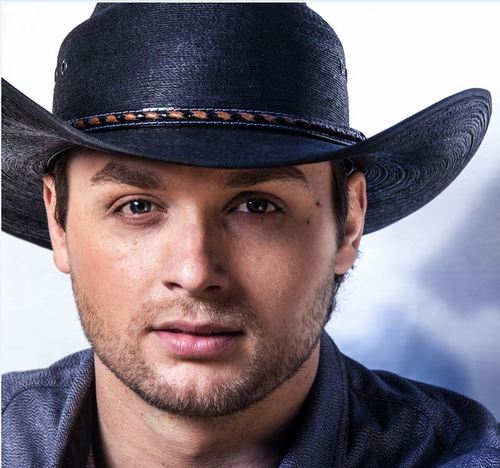 Nashville Artist Comes Home for Special Show
Press Release:
Wednesday May 14, 2014
Longview – Kelso, Washington. The Cowlitz Black Bears announced today that Nashville country recording artist Cort Carpenter will perform live at Story Field following the Black Bears' game on Friday, August 8, 2014 against the Bellingham Bells.
The event will be sponsored by Bob's Sporting Goods, Millenium Bulk Terminal, JH Kelly, Pacific Tech Construction, Country Financial, Hilander Dental, Bicoastal Media and KUKN Radio.
"This is an incredible thrill for us," said Black Bears General Manager Jim Appleby. "To have Cort come home to play under the lights at Story Field should be a special evening."
Carpenter was a three-sport athlete at Kelso High School, and called Story Field home for two seasons as a member of Coach Kelly Smith's Lower Columbia College Red Devils, earning All-NWAACC honors in 2007. He went on to play at the University of Portland, where he received All-West Coast Conference recognition as a senior.
Following his baseball career, Carpenter moved to Nashville to pursue his music career, and his star has continued to rise. He is a favorite at festivals and country music fairs nationwide, and his second album -- titled "On Deck" -- was released yesterday.
"Cort was a dude as a player, and it is exciting for all of us to watch him make his mark in music. With the atmosphere of a late season series against a division rival, and Cort playing to a hometown crowd immediately after . . . it is going to be electric," says Appleby.
Tickets for the event are $22, and are a combination Game/Concert Ticket, good for any unreserved seat at the park. Tickets may be purchased only at Bob's Sporting Goods and the Black Bears Ticket Office. A limited number of tickets are being made available for sale on-line at www.cowlitzblackbears.com. Black Bears season tickets are valid for this event. Bonus Bear Bonus Book coupons are redeemable as a credit against purchase; no other coupons or vouchers may be used. For additional information, visit the Cort Carpenter Night FAQ page.
Contact:
Jim Appleby - General Manager
(360) 703-3195
jappleby@cowlitzblackbears.com