News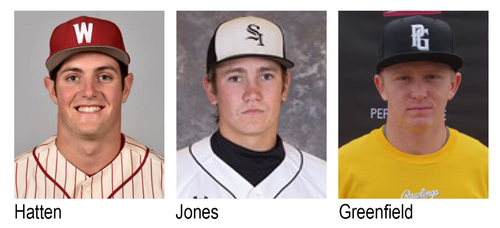 The Cowlitz Black Bears announce the signings of Cougars Weston Hatten (So., OF), Damon Jones (RSo., LHP) and Chandler Greenfield (Fr., RHP) to the 2016 roster.

Last spring Hatten played in 50 games for WSU, 44 of those as a starting outfielder. He had 40 hits and ended the season with a .260 batting average. Last summer Hatten played with the Waterloo Bucks in the Northwoods League, where he had a .246 batting average with 15 hits over 19 games.

Jones comes to the Black Bears as a redshirt sophomore transfer to Washington State from the College of Southern Idaho. In 2015, the 6' 5" southpaw had 20 strikeouts in 29 innings and finished the year with a 4.44 ERA.

Greenfield enters his freshman season with the Cougars after a decorated high school career at Twin Falls High School. He was a key component in his high school's run to back-to-back 4A state championship game appearances, winning the title in 2014. Greenfield was named Pitcher of the Year in the Great Basin League, and was First Team-All USA Idaho.