News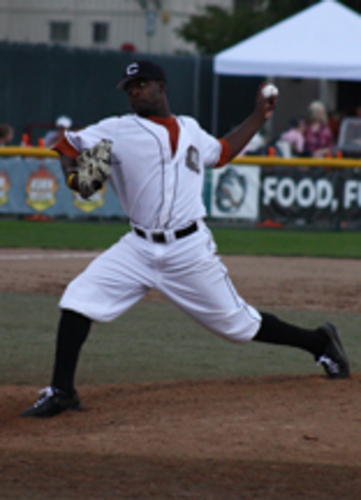 Under clear skies at David Story Field tonight, the Cowlitz Black Bears beat the Portland Dukes, 5-0.
The Black Bears scattered their five runs across four innings, including a home run in the second from University of Nevada-Reno sophomore Mike Turay. The home run came during the Edward Jones Home Run Inning, which means all 1,011 fans received a free general admission ticket to a future home game.
Temecula, Calif. Native Melvin Blackmon was the winning pitcher for the Black Bears. Losing pitcher for the Dukes was Lower Columbia College freshman Craig Mooney.
The outcome of the game was much different from the previous night, when the game was called after 12 innings with the Portland Ports and the Black Bears tied, 5-5.
The next home game is at 6:35 p.m. on Wednesday, June 9 at David Story Field in Longview.