News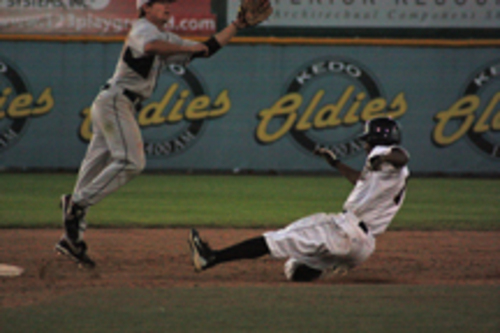 In their second league game of the inaugural season, the Cowlitz Black Bears lost to the Corvallis Knights, 8-3, at Story Field.
In the second inning, the Black Bears' Duncan Satherlie hit a single to left field that allowed for Ryan Sheeks to score from second base. The Knights pulled ahead in the next half inning, scoring three runs.
Only an inning later, the Knights scored two more runs to have a 5-1 lead of the Black Bears. In the top of the fifth, the Knights' Daniel Dillard hit a long ball over the center field fence to add two more runs to the lead.
The Black Bears tried to answer in the fifth and again in the seventh, but only came up with two more runs before the end of the game.
Dean McArdle was the winning pitcher for the Knights and the losing pitcher was the Black Bears' Ricky Denham. The Black Bears dropped to 1-2-1, 0-2 in league, while the Knights improved to 3-4.
The Black Bears will host the Portland Stars in a non-league contest tomorrow night at 5:05 p.m. It will be treated as a Wednesday night game, so the Family Night promotion will be honored. Tickets are available at the ticket office in the left field corner.