News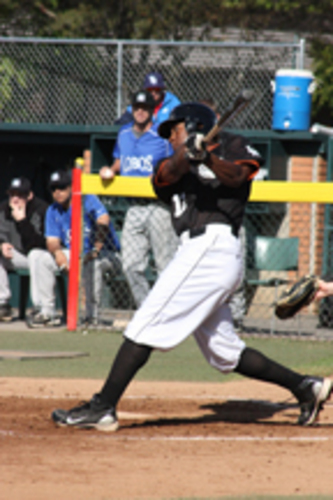 Black Bears Score Big Over Lobos
In a turn of events from the games the past two nights, the Cowlitz Black Bears beat the Portland Lobos, 11-0, at Story Field tonight.
The Black Bears scored first in the first inning when Jason Mahood and Braxton Miller crossed home plate on a hit from Ryan Sheeks.
The Black Bears added four more runs in the second with two outs on the board. After Duncan Satherlie and Garrison McLagan were put out, Jamison Rowe reached first base on a walk. Left-fielder Mike Turay then reached second on his hit as Rowe advanced to third. A hit from Miller allowed Rowe to score. Turay and Mahood scored on a hit from Kevin Taylor, and Miller scored on a hit from Sheeks.
The bats didn't rest in the third inning. Hits from Turay, Taylor, Sheeks and Ethan Leiter allowed for five more runs for the Black Bears, giving the team its 11-0 lead that they took through the end of the game.
The game featured the last at-bat as a Black Bear for Tillman Pugh, who left to join Major League Baseball as he was drafted by the New York Mets this year.
Ben Dorman earned the win for the Black Bears and Chris Allen was the losing pitcher for the Lobos.
The Black Bears have tomorrow off, but will start a three-game series against the Bellingham Bells at 6:35 p.m. Tuesday at Story Field in Longview.