News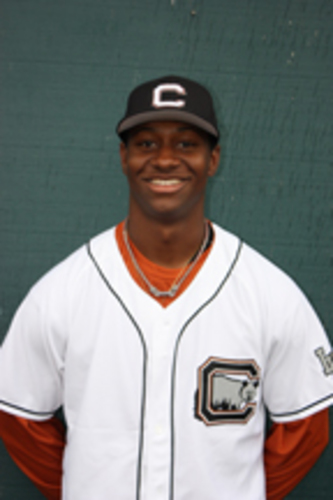 PUGH FIRST BLACK BEARS PLAYER
TO SIGN WITH MAJOR LEAGUE CLUB
Longview, Wash.: Monday, June 14-- Black Bears outfielder Tillman Pugh has signed a contract with the New York Mets. Pugh was drafted in the 15th round of last week's MLB June draft. He becomes the first Black Bears player to sign a contract with a major league team.
"We certainly would have liked Tillman to be here all season with us, but we're excited for him and wish him the best of luck", said Black Bears general manager Grant Wilson. "Our reports on Tillman said he has an opportunity to be a big leaguer."
The Black Bears end their season-opening home stand with three games against the Bellingham Bells. The next game is tomorrow night at 6:35 p.m. It's $2 Tuesday, with all general admission tickets only $2, and beer, soda, and hot dogs only $2.
The Black Bears are members of the West Coast League, a nine-team, professional style wood-bat summer college league. The WCL features pro prospects from major conferences across the country. More than 100 WCL alums are playing affiliated professional baseball this season, and 11 ex-WCL stars are now playing in the Major Leagues. For more information on the league, visit www.westcoastleague.com.
MEDIA AND SALES CONTACT:
Grant Wilson
General Manager
(360) 703-3195