News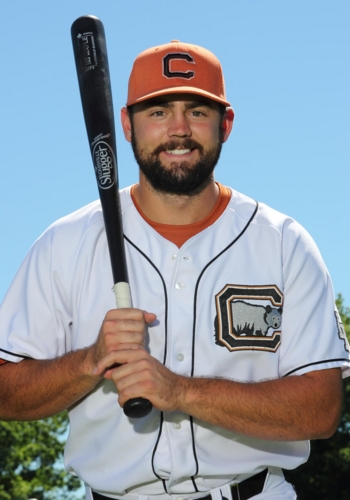 Coming off of a season in which they were in contention for a playoff spot until the last day of the regular season, the Cowlitz Black Bears placed nine players on the All-West Coast League Teams, as announced Monday by WCL President Brian Sloan.
The Black Bears selections were headlined by First Team OF Devlin Granberg of Dallas Baptist University. Granberg was the 2017 WCL All-Star Game MVP, cracking two home runs in the annual event held in Yakima, Wa. Three position players each made the WCL Second Team, and five pitchers were named to the Honorable Mention All League List. The selections were as follows:
FIRST TEAM: Devlin Granberg OF Dallas Baptist, .347 BA, 8 HR (team record), 24 RBI, 2017 All-Star Game MVP
SECOND TEAM: Mark Pearson SS Abilene Christian .301 BA, 63 H (team record), 25 RBI
Ryan Kim OF, U of Portland .375 BA (team record). 54 Hits, 27 RBI
Nyles Nygaard, Utility, Western Oregon .286 BA, 52 Hits, 12 2B, 16 RBI
HONORABLE MENTION:
Corbin Powers P Portland, 4-2 W-L, 3.45 ERA, 46 SO
Kragen Kechely P Dallas Baptist, 3-0 W-L, 2.04 ERA ,17 App
Davis Baillie, P Washington State, 3-2 W-L, 3.51 ERA, 15 App
Austin Merrill P Chapman, 1-1 W-L 10 App
Nick Strange P Washington State, 1-1 W-L, 3.00 ERA ,10 App
"Congratulations to all of our All League selections," said Black Bears GM Jim Appleby. " We had a great run this year, a really fun, special, and together group, that gave it their all until the last pitch of the summer in Bend," added Appleby. " I know how much the other teams in our league respected Devlin Granberg, and his ability to change a game with one swing of the bat", said Appleby. " Pearson, Kim, and Nygaard were huge for us all year as well."