News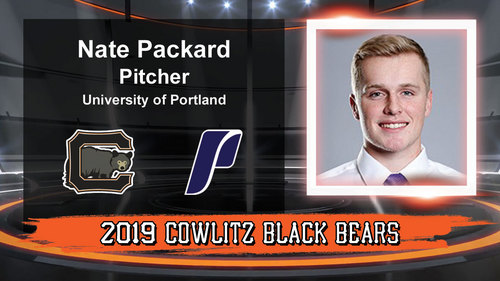 The Cowlitz Black Bears are happy to announce the signing of the University of Portland junior Nate Packard.
"We are excited to continue our relationship with Pilots' baseball program," said Coach Grady Tweit. "Over the past nine seasons, the Black Bears have had many from the Bluff in uniform and Nate is another great addition for Cowlitz in 2019."
Packard is right-handed pitcher beginning his first season at UP. Before arriving at Portland, he had two great seasons at Tacoma Community College. He commands a fastball that has movement with plus secondary pitches. He also locates very well and competes in the zone.
Packard comes from Puyallup, Washington, where he played and graduated from Emerald Ridge High School.
Please welcome Nate Packard to the Cowlitz Black Bears!