News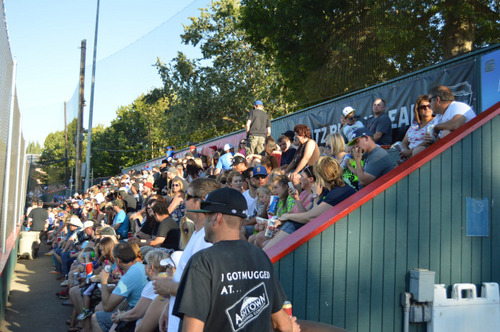 By Jeff Bowe / Cowlitz Black Bears
Longview, WA- The Cowlitz Black Bears (18-30) are swept by the Yakima Valley Pippins (26-22). The Bears have been swept twice since the All-Star Break and Pippins starter Darrion Simons put on a show as he sailed through 8 innings on the mound allowing just one hit, walking five and striking out six in route to a shutout win to improve his record to 4-3 on the season, tossing 111 pitches, 57 of them for strikes in the 2-0 result.
The Bears only hit was a two out double by Lorin Archibald (LCC). Archibald finished 1-for-3 with a walk and still sits in a first place tie all time atop of the RBI leaderboard with 30 RBI's this season.
Yakima Valley recorded just five hits all against Black Bears starter Cal Neely (1-5, 3.02 ERA). Neely drops his fifth start, he surrendered two earned runs, walked three and struck out four. The Pippins were lead by Reid Martinez who brought in an RBI in the top of the fourth inning with a single during his 2-for-4 evening. Alex Guenette's sacrifice fly RBI in the same inning would be enough for the Pippins to clinch their fourth win in a row.
Wyatt Mills was brought on in the 9th and recorded his 10th save of the season which sits one behind Lars Rider (CWU) with 11 for 2nd place in the West Coast League.
The Black Bears have lost 10 out of 12 and have not won a series since July 15th and open the final home series of the season against the Bellingham Bells (30-18) on Tuesday, August 4th with first pitch scheduled for 6:35 PM inside Story Field.