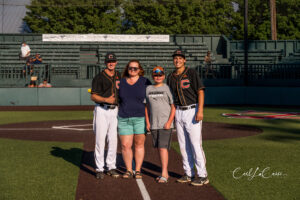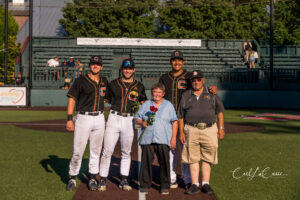 We Love Our Host Families!
Host families are essential to the success of the Cowlitz Black Bears. Cowlitz Black Bears Host Families enjoy great benefits, like complimentary Grandstand Reserved season tickets and their very own night honoring them at the ballpark. Plus, they have a rare opportunity to form lifelong friendships with talented baseball players, some of whom make it to the big leagues. Since the team's inaugural season in 2010, the Black Bears have graduated 21 former players to the big leagues! You never know who might be next.
Fans often wonder where our team stays while in town with the Cowlitz Black Bears. Our roster includes athletes from all over the country, so where do they live during the summer?
Our Host Family program makes it possible for players to stay in a caring environment with families who love baseball and enjoy supporting the team. They provide a clean and safe "home away from home," offering regular meals and transportation so that each player can focus on the game.
If you are interested in becoming a Cowlitz Black Bears Host Family, please complete the form below or call the Black Bears office at (360) 703-3195. We'd love to welcome you to the family!