Cowlitz Black Bears to Provide Enhanced Concessions Experience with FanFood Mobile Ordering This Season for Fan Safety and Convenience
LONGVIEW, Wash. – The Cowlitz Black Bears, a collegiate summer baseball team in the West Coast League, announces its partnership with FanFood, a Chicago-based technology company that provides in-venue food and beverage mobile ordering, to offer contactless concession pickup for fans at all Black Bears home games this season.
In anticipation of welcoming fans back to David Story Field, Black Bears fans can expect a safe and convenient experience ordering their food and drinks through mobile ordering powered by FanFood. Game day concessions pickup will be available at the stadium starting on Friday, June 4 at the Black Bears' home opener versus the Walla Walla Sweets.
With FanFood, fans anywhere at the stadium will be able to browse the concession stand menu from their phones, order at any point during the game, and pay directly from their device. A text alert will notify fans when their order is ready for pickup from the main concession stand. Fans can skip the lines and spend more time in their seats to not miss any of the action.
"Our goal is to provide fans with safe and comfortable game day experiences this season," said Gus Farah, general manager of the Cowlitz Black Bears. "We are excited to offer this new food and beverage pickup option at our concession stand to minimize lines, support our reopening protocols, and deliver an amazing time for all of our attendees."
Since the COVID-19 outbreak, cashless transactions and contactless pickups have risen in popularity for minimizing physical interactions. The Cowlitz Black Bears join the Ridgefield Raptors, Yakima Valley Pippins and Walla Walla Sweets as the four West Coast League teams to offer fans FanFood mobile ordering this season.
"We've seen the pandemic rapidly and permanently changing consumers' behaviors and mindset, and the new fan experience is defined by both safety and convenience," said Drake Orser, customer success manager at FanFood. "The Cowlitz Black Bears are a fantastic partner for us, and we look forward to helping provide West Coast League fans with their opening day experience."
Cowlitz Black Bears FanFood QR Code: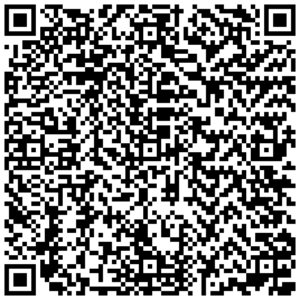 # # #
About the Cowlitz Black Bears
The Cowlitz Black Bears are a West Coast League summer collegiate baseball team in Longview, Washington. Since its 2010 inaugural season, the Black Bears have welcomed over 300,000 fans to Story Field from around the world and over 60 Cowlitz alums have been drafted by Major League Baseball organizations.
About FanFood
FanFood is an online and mobile ordering platform for contactless services at sports, entertainment and hospitality venues. Fans can order food, beverages and merchandise on their phone for express pickup or delivery to a seat, table, car, or any designated on-premise location. We partner with 300+ locations globally to help streamline foodservice operations, support social distancing, and provide a convenient on-demand fan experience. Visit FanFood at www.fanfoodapp.com, and check out our social media platforms on Facebook, Twitter, Instagram, LinkedIn and YouTube.